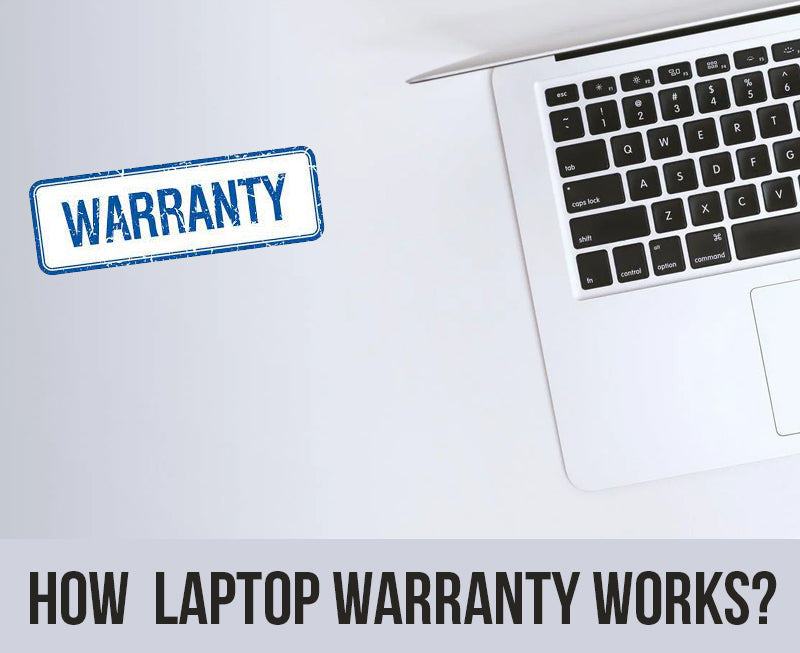 How Laptop Warranty Works and How to Make the Most Out of It
Laptops take a lot more wear and tear than desktop computers. Knowing what coverage your laptop warranty provides can protect you from financial burdens when your laptop runs into problems. It is equally important to read, understand, and even compare warranties from different brands before you make that big purchase. This will help you know what kind of repair services you can avail to when you encounter any minor or major issues with your laptop.
In this article, we'll also help you understand the difference between product warranty and extended warranty as well as their limitations.
WHY LAPTOP WARRANTY IS IMPORTANT
A laptop warranty is a kind of guarantee from the manufacturer that any defective product will be replaced or repaired within a specified time. The guarantee or assurance covers the state of the equipment as well as the manufacturer's policies for product repair or exchange if it is damaged or has a manufacturing defect. 
On average, one year is the industry norm for new laptop warranties. After that warranty period has passed, all malfunctions become your responsibility and cost.
According to Business News Daily, the average lifespan of a laptop reaches three to five years. Some laptops survive longer than that. However, most of its components will have lesser and lesser computing power. With that, the range of tasks that you can ultimately perform with your old laptop will be limited. 
If one of the machine's expensive components fails during its lifetime and you don't have a guarantee, you may need to replace the entire machine, even if just one component is defective. This is where an extended warranty comes in.
An extended warranty allows you to obtain repair services from laptop makers after the brand's standard guarantee has expired. This premium service can last from one to three years and covers unintentional damage while in use.
HOW IT WORKS
The most common coverage that laptop warranty from companies provides include minor issues and damages like faulty keyboards, display issues, modem issues, and other internal component issues. 
However, it is important to note that a laptop warranty also specifies which activities on your part would void it. Even if you only wanted to look inside, simply opening the case and breaking the seal can void the warranty. It is possible to void your warranty by removing, replacing, or installing new internal components. In a laptop warranty, you won't find coverage for theft, damage, or breakage caused by the owner. An insurance policy will cover these issues.
To know the specifics, you have to check out the warranty conditions before purchasing a laptop, not after. Here are the things that can help you figure it all out:
Read the manufacturer's warranty to discover how long it lasts and what it covers. Also, check to see if the extended warranty would repair, replace, or even refund the product.
Review international warranty coverage.
Many laptop manufacturers, including Dell, Asus, and Apple, offer international warranties on their products. Check for this section to know about which things are included as well as which nations are covered and how repairs will be carried out.
Check for extended warranty via credit card.
When you use your credit card to buy a laptop, several credit card issuers offer an extended 12-month warranty. We recommend contacting your bank to see if your card offers this feature.
BLUEARM WARRANTY POLICIES FOR YOU
Here at BlueArm Computer Store, we offer 7 days replacement for any purchased laptops and 2-3 years laptop warranty for most items while some suppliers offer up to one year warranty only.
For more information, don't hesitate to ask for the details. If you're still undecided on what kind of laptop to buy, then this article might help you.